Library Benefit Concert
Thursday, March 30 at 7:00 PM

Little Theatre, Cheltenham High School, 500 Rices Mill Road, Wyncote
Library Benefit Concert
Thursday, March 30 at 7:00 PM

Little Theatre, Cheltenham High School, 500 Rices Mill Road, Wyncote
Interested in sponsoring the Library Benefit Concert?
Sponsorship signup deadline extended to March 20th!
Learn More
Ken Ulansey
Alto and soprano sax
Ken Ulansey, Pennsylvania Council for the Arts winner, plays alto and soprano sax and pennywhistle. He is a musical chameleon, having played contemporary classical music, jazz, Latin and folk music with the area's and nation's leading songwriters. He leads his own wedding band that specializes in Swing, Motown, Klezmer, Latin, Pop, Zydeco and Oldies. He has toured in Europe, Asia and the United States, played on nearly 200 recordings and worked in collaboration with dancers, film-makers, poets and storytellers.
Phyllis Chapell
Jazz vocals
Phyllis Chapell has spent her life developing a universal musical style, singing "world songs." Her repertoire includes songs in 13 languages from Brazil, Latin America, Europe, Africa and the Middle East, as well as American folk, jazz and popular music. She also has a repertoire of award-winning original songs. Recently, she has been working with Emmy-award winning composer/producer Rodney Whittenberg on videos and on her October 2015 release, a CD called "Naked World".
Dave Posmontier
Keyboard
Dave Posmontier has been playing keyboard since the age of seven and has played professionally for the past 40 years. Currently, Dave is playing, composing, arranging, teaching, and participating in educational jazz concerts, workshops and clinics in schools throughout the area. Dave can be heard on several CD's of Philadelphia area jazz artists and in 2010, released a CD, "Posterity" featuring his original compositions and arrangements. He has recently released a live acoustic trio CD, "Deep Pockets".
Usiloquy Dance Group
Dancers
Usiloquy Dance Designs is the only contemporary Bharatanatyam organization of its kind in the region, creating unique works that cross cultural boundaries and builds bridges between diverse audience communities. Usiloquy works to create a conduit between the age old dance form that originated in the temples of Southern India to schools and concert halls serving over 15,000 audience members till date.
Emmanuel Ohemeng III and Perpetual Motion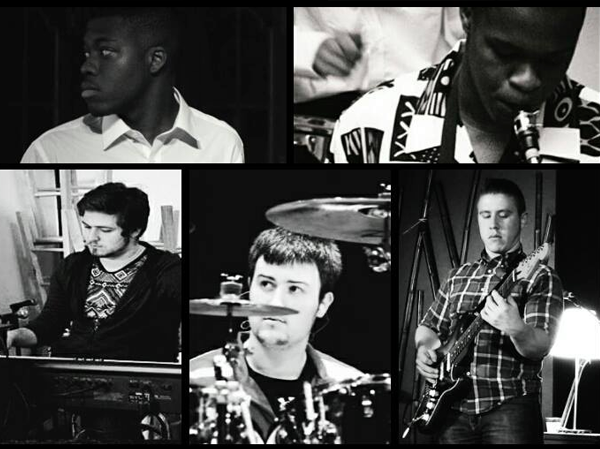 Jazz/R&B quintet
Emmanuel Ohemeng III and Perpetual Motion is a Jazz/R&B quintet consisting of great Philadelphia musicians. The band covers songs from artists such as Floetry, Freddie Hubbard, Terence Blanchard and many more. Their goal is to express their views and ideas about life and current events using the platform of music.